News - Lab news
Date : May 21, 2021

Publication of a book "25 énigmes ludiques pour s'initier à la cryptographie" by P. Lafourcade
Pascal LAFOURCADE, lecturer at LIMOS publishes a new book : "25 énigmes ludiques pour s'initier à la cryptographie"
Collection : Hors collection, Dunod
Authors : Pascal Lafourcade, Malika More
https://www.dunod.com/sciences-techniques/25-enigmes-ludiques-pour-initier-cryptographie
This book is a fun and challenging way to discover the encryption methods used over the centuries to transmit information securely.
The 25 puzzles are accessible with a high school math level. They are illustrated by historical inserts that tell the story of the great names in the history of secret codes, or anecdotes about famous "code breakers" in history...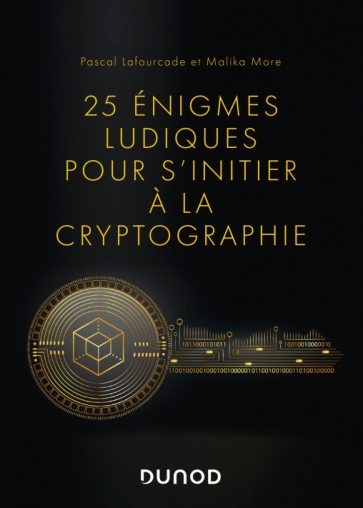 ---